Welcome to MyGovernment Portal
Providing you the convenience to easily access services provided at the Inland Revenue Department. This portal allows you, the taxpayer, to file and pay taxes, view your current tax obligation, view current and new licenses, update your personal and account information, register representatives, process refunds or credits and receive email notifications. Taxes and Licenses currently on the portal are: Business Licenses, Property Tax, Goods and Services Tax (GST)and Universal Social Levy (USL).;
Instructions for signing up
First time users can:
Visit - services.gov.ai
Click on Register
Complete the registration
Select confirm account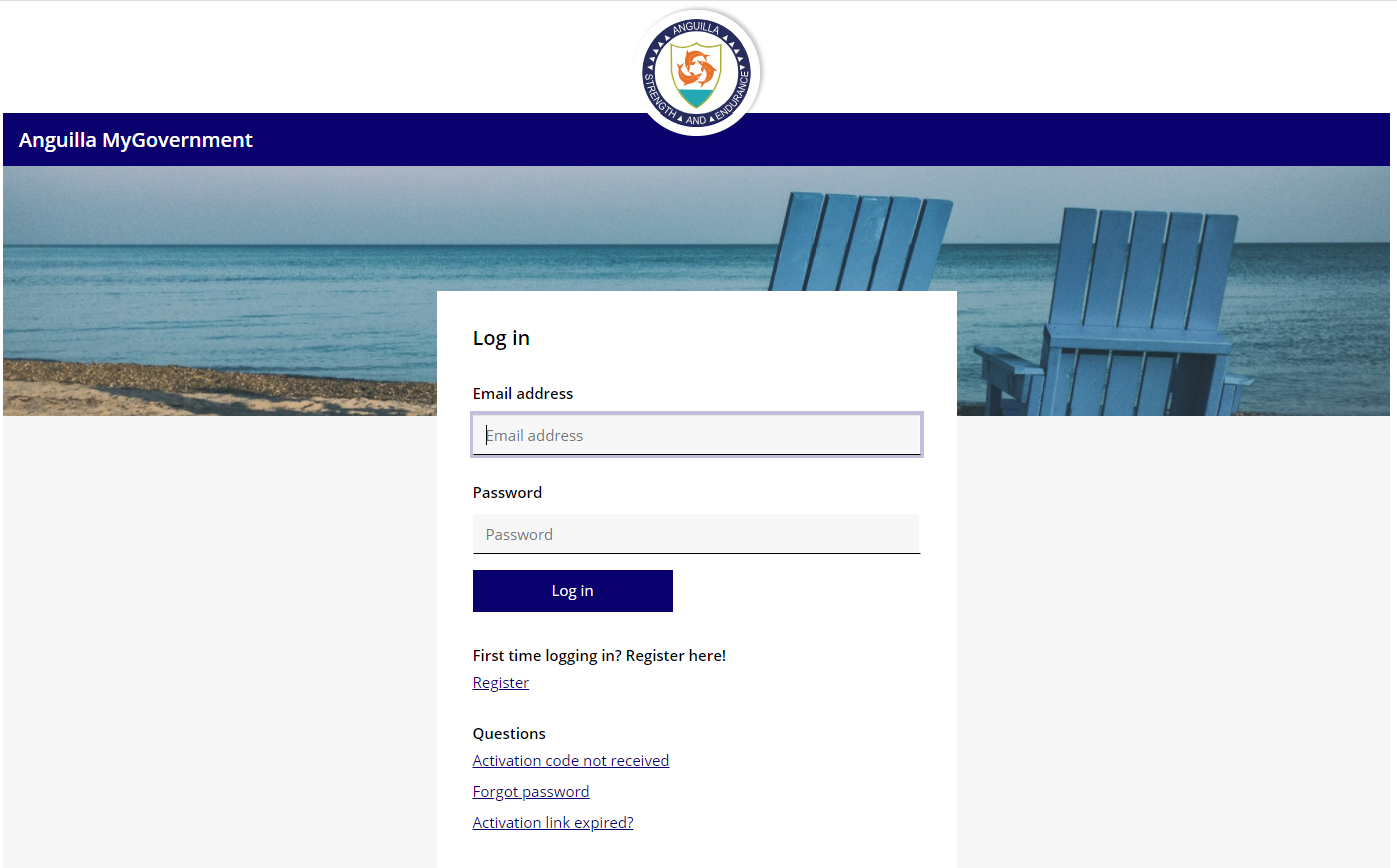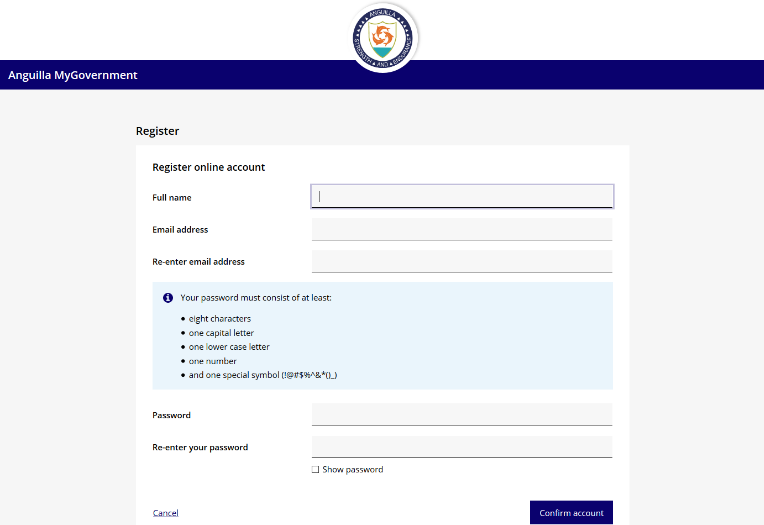 You will receive an email within 24 hours confirming your registration. Please note that IRD is closed on Saturdays and Sundays.
IRD will email you your authorization code.
Once you receive your authorization code, log in with your email address and password, you will be prompted to enter your authorization code.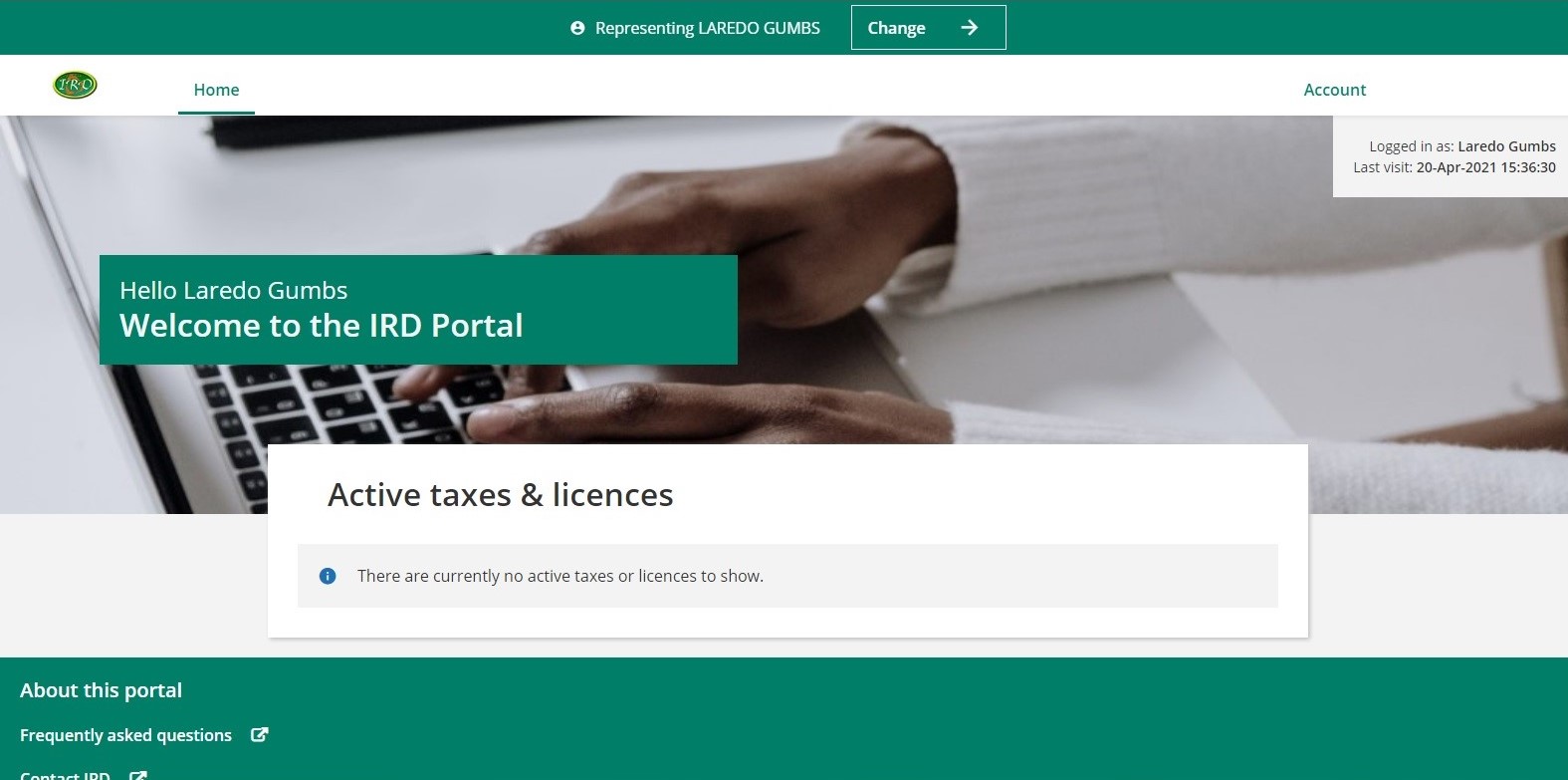 Once you've completed the steps for the Anguilla MyGovernment Portal
Select "Go to the IRD Portal"
First time entering you will only see "myself" under "Whom are you representing today?""
Click Continue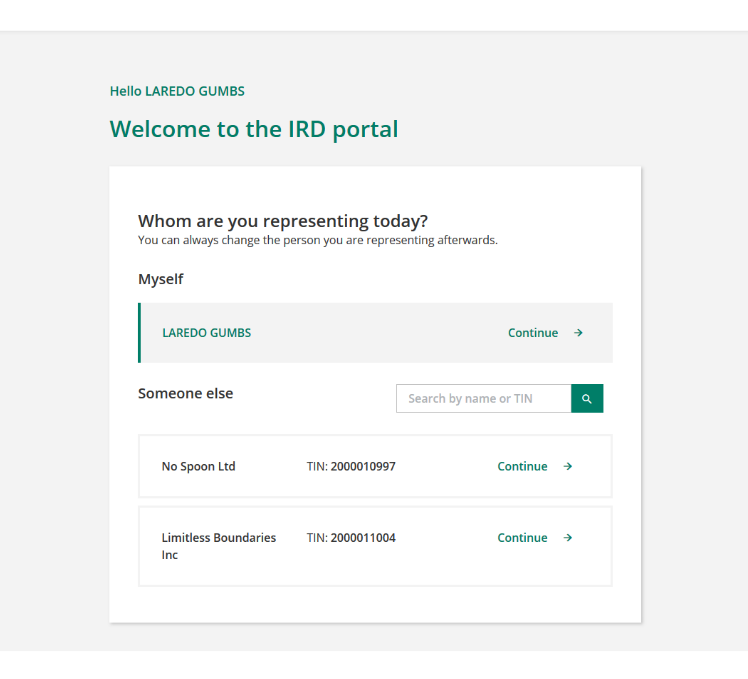 If you currently have Tax Accounts or license those will be listed under Active taxes and Licences Important: If you currently represent other businesses, they will be listed under "Someone else". This provides you the opportunity to file and manage taxes and licences on behalf of the business(es).